2012 – Final Stop (3) at BMX Fest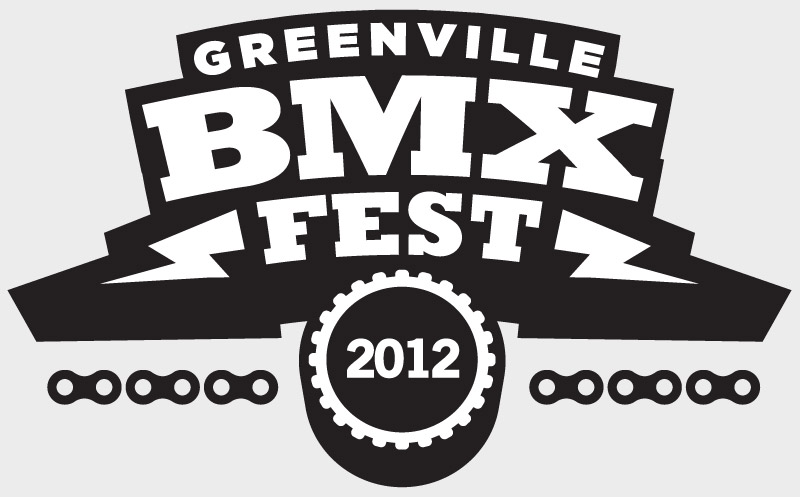 Back by popular demand, BMX Fest will be hosted in Uptown Greenville, NC for its second year, and feature the Trans Jam BMX Contest Series: 2012 Final Stop. The festival, operated by the Atlantic Bike Stunt Alliance, will expand into the streets of downtown with more vendors, exhibits, entertainment, a car show, and Trans Jam's new "BMX Street" discipline. BMX Fest is a free event and open to the general public.
Featuring: Trans Jam BMX Contest Series: 2012 Final Stop | Vintage Bike Display | Car Show | Vendors & Exhibits | The Hyper Bikes Kids Art Contest
Presented by: WXNR 99.5 The X Radio, Freegun Underwear, & Bell Helmets
The ever-growing contest series culminates for its third and final stop in PROTOWN USA (Greenville, NC) on November 10, and will welcome a brand new addition to the competition disciplines–BMX Street! Individual winners will be awarded, as will series champions.
NEW! for the Greenville stop: Bell Bike Helmets presents the STREET CONTEST.
Pro Street competitors will compete for part of the Pro Purse. All other classes will compete for prizes. Bell Bike Helmets will pay $500 CASH for the Best Trick of the Street Contest.
The Park & Flat Pro classes will compete for the series title & the Trans Jam Cup. With more prizes, more money, and more riders…you do not want to miss the Trans Jam BMX Contest: FINAL STOP at BMX Fest this year!
Interested sponsors & vendors can contact bmxfest@gmail.com for more information. The vendor deadline is October 25.

At the final stop in Greenville, NC on November 10, the Park Pro & Flat Pro riders with the highest accumulative points from the series will receive the Trans Jam Cup (& whatever goodies may be inside!). Here's how it works– if you happen to miss one Trans Jam stop or if you didn't do too hot at a stop, we will count:
• All 3 Trans Jam Series Stops
• 2 Trans Jam Series Stops
Pre-Registration
Competitors can go to the "Requirements" page and download the 2012 Registration Form, fill it out and email/mail to: info@transjambmx.com
Atlantic Bike Stunt Alliance
#215, 4711 Hope Valley Road
Durham, NC 27707
Competitors that Pre-Register between August 15-September 15 will receive $10 off the registration fee. (Discount & payment taken at the event on 11/10/12.)
Competitors that Pre-Register between September 16-October 15 will receive $5 off the registration fee. (Discount & payment taken at the event on 11/10/12.)
Preferred Hotel
Quality Inn
821 South Memorial Drive
Greenville, NC 27834
(252) 758-5544
(252) 758-1416
RATE: $59.99/night
*Let front desk know you would like the BMX Fest rate*
Schedule Details
11am-11:30am: Flat Beginner / Park Beginner Practice
11:30am-12pm: Street Beginner / Flat Expert Practice
12pm-12:30pm: Park Beginner / Flat Open Practice
12:30pm-1:15pm: Park Novice / Flat Open Practice
1:15pm-1:40pm: Flat Expert / Park Veteran Practice
1:40pm-2:10pm: Street Expert / Flat & Park Open Practice
2:10pm-2:45pm: Park Veteran / Flat Pro Practice
2:45pm-3:30pm: Flat Pro / Park Expert Practice
3:30pm-4:15pm: Park Expert / Street Open Practice
4:15pm-5:00pm: Street Pro / Park Pro Practice
5:00pm-6:00pm: Park Pro
6:30pm-7pm: Awards Ceremony