Raleigh, NC – May 18th/19th 2013
Presented by the Got To Be NC Festival, Dirtball Fashion, Bell Helmets, Sport Durst Automotive Group, and fueled by Monster Energy, the 3rd Stop of the 2012 Trans Jam BMX Contest Series will take place on Saturday, May 18 at Lake Crabtree Trails for Dirt and at the NC State Fairgrounds in the Dorton Arena on Sunday, May 19 for Park, Flat & Street. Featuring a $3500 Purse.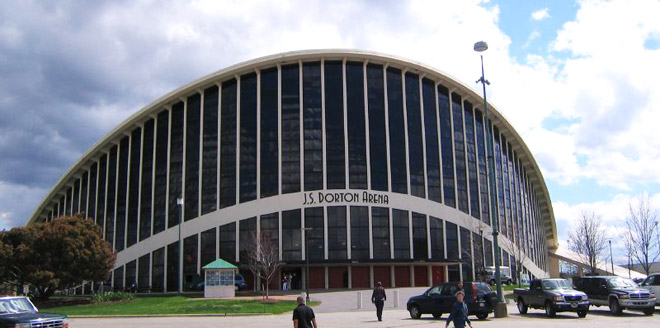 Saturday, May 18 Dirt Contest
Lake Crabtree County Park 1400 Aviation Parkway, Morrisville, NC 27560. Registration begins at 2pm. Event time: 2pm-7pm
Dirt Schedule:
2:00pm-3:00pm Registration / Beginner & Expert Practice

3:00pm-3:45pm Beginners / Expert Practice

3:45pm-4:45pm Experts / Open Ride for Beginners

5:45pm-7:00pm Pro

7:00pm-7:30pm Awards
Sunday, May 19 Park, Flat, Street
Dorton Arena 1025 Blue Ridge Rd. Raleigh, NC 37607. Registration begins at 9am. Event Time: 9am-7:30pm.
Sponsors and vendors interested in participating please visit our "sponsors" page.
The contest is being held in conjunction with the popular Got To Be NC Festival and will feature the Porkchop BMX Vintage Bike Display, Hyper Bikes Kids Art Contest, along with vendors and exhibitors.

Parking
Sunday- FREE Parking will be offered on a first arrive/first served basis at State Fairgrounds lots located on Hillsborough Street and on Trinity Road.Free parking will also be available at Carter-Finley Stadium with free tram service to Fairgrounds Gate 9 on Trinity Road.
Designated competitor parking area can be provided to those who email their request & name to info@transjambmx.com no later than 12 noon on Wednesday – May 15. These competitors should be prepared to provide their name and identification for parking entry at the Gate 4 on Youth Center Road. This lot is located approximately 350' West of Dorton Arena.
Riders Needed
On Sunday, May 20 at 11am, the Got To Be NC Festival will host a parade on the fairgrounds (where the contest is located) and they would like to showcase riders from our event, Trans Jam. If you are interested in riding in the parade, please email info@transjambmx.com by Wednesday – May 16.
Schedule Details
9:30am: Registration Opens
10:30am-11:00am: Flat Beginner / Park & Street Beginner Practice
11:00am -11:15am: Park Beginner, Flat Expert & Street Beginner Practice
11:15am-11:45am: Street Beginner, Park Novice & Flat Expert Practice
11:45am-12:45pm: Park Novice, Flat & Street Expert Practice
12:45pm-1:15pm: Flat Expert, Street & Park Expert Practice
1:15pm-2:00pm: Street Expert, Park Expert & Flat Pro Practice
2:00pm-2:45pm: Park Expert, Street & Flat Pro Practice
2:45pm-3:30pm: Flat Pro, Street Pro & Open Park Practice
3:30pm-4:15pm: Park Veteran
5pm-5:30pm: Park Pro Practice
5:30pm-6:30pm: Park Pro
6:30pm-7:30pm: Awards